To raise awareness and understanding
The Wild Carp Trust seeks to raise awareness and understanding of the historic importance, rarity and plight of our oldest strains of carp.
We will highlight their value to riparian owners, fisheries and fishing clubs, and their sporting qualities to the angler, by publishing articles, newsletters, magazines and books; creating podcasts and videos, hosting and attending events, providing talks, and working with the media to ensure that our oldest strains of carp are treasured.
Summaries of our promotional activities will appear here, along with our news updates, videos and podcasts. Further information will be provided in our member publications.
The Wild Carp Trust introductory video
Traditional angling and the carp that time forgot, an interview with Fennel Hudson
Nigel discusses with The Yorkshire Gent his background in angling, his deep passion for the countryside and how the Wild Carp Trust came to exist.
---
The Carp Angler Chronicles interview with Wild Carp Trust co-founder Fennel Hudson
A leisurely chat with The Carp Angler Chronicles about carp heritage, lake hunting, traditional tackle, adventures, and much more. Fennel also touches upon his friend, the great Chris Yates, and the Golden Scale Club.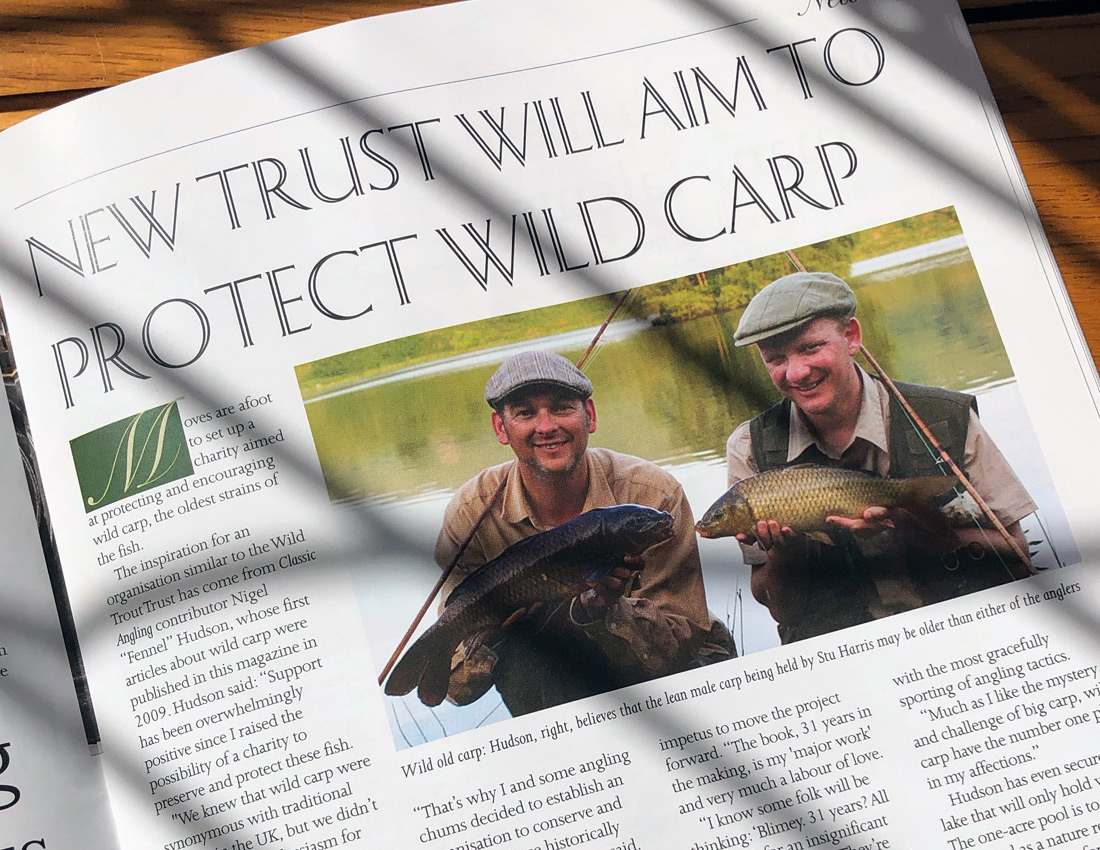 ---